This is the shoulder bag style of wrapping, convenient for carrying a small number of things.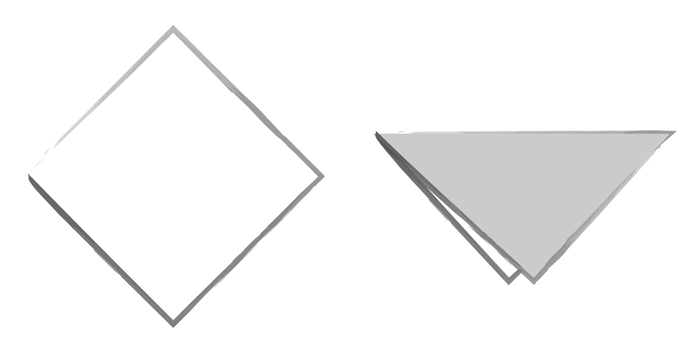 1. Spread out the wrapping cloth.
2. Fold the cloth in half so that a triangle is formed with the patterned side on the inside.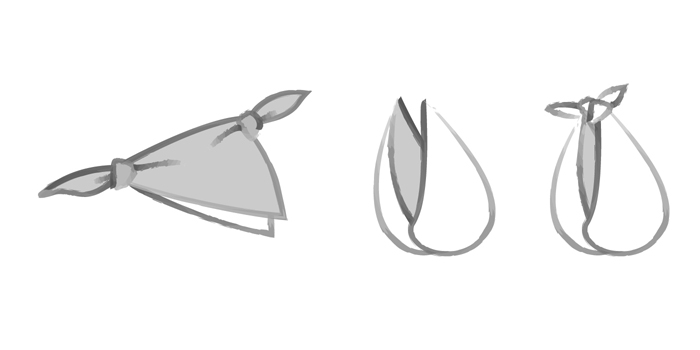 3. Tie a single knot in each corner of the longest side.
4. Turn it inside out, so that the patterned side is showing.
5. Tie the remaining two corners together in a tight knot.

The bag is complete.